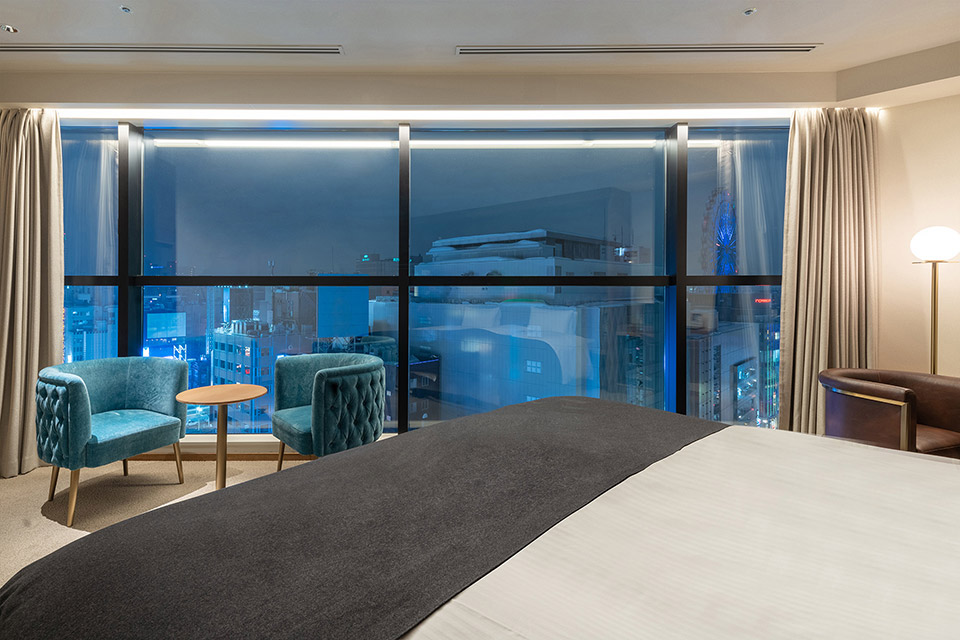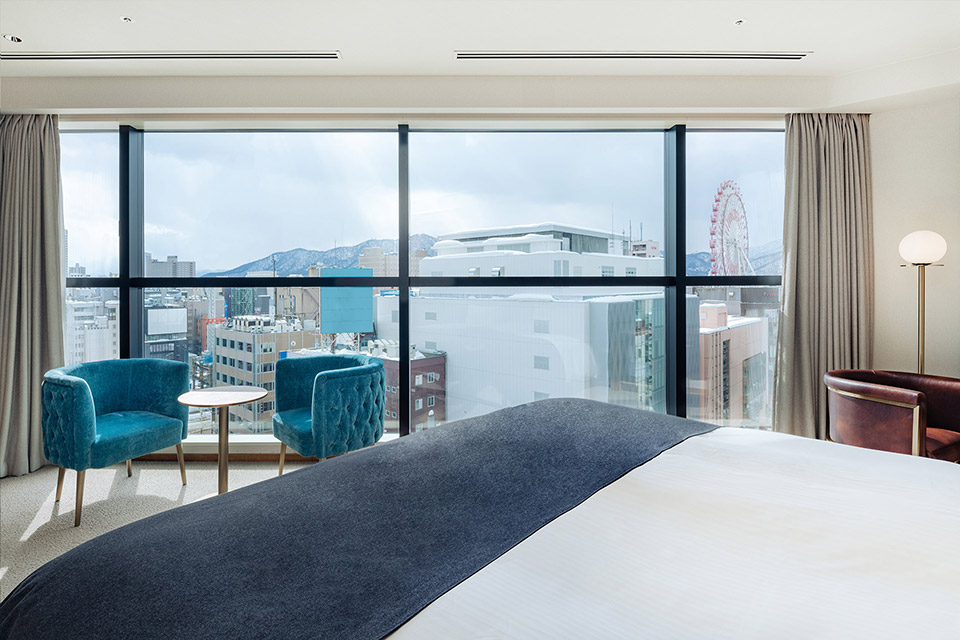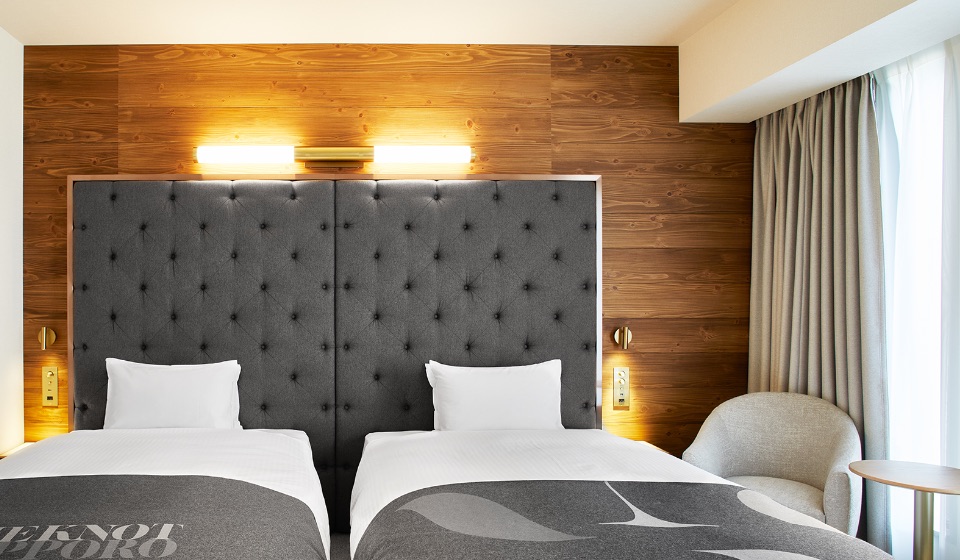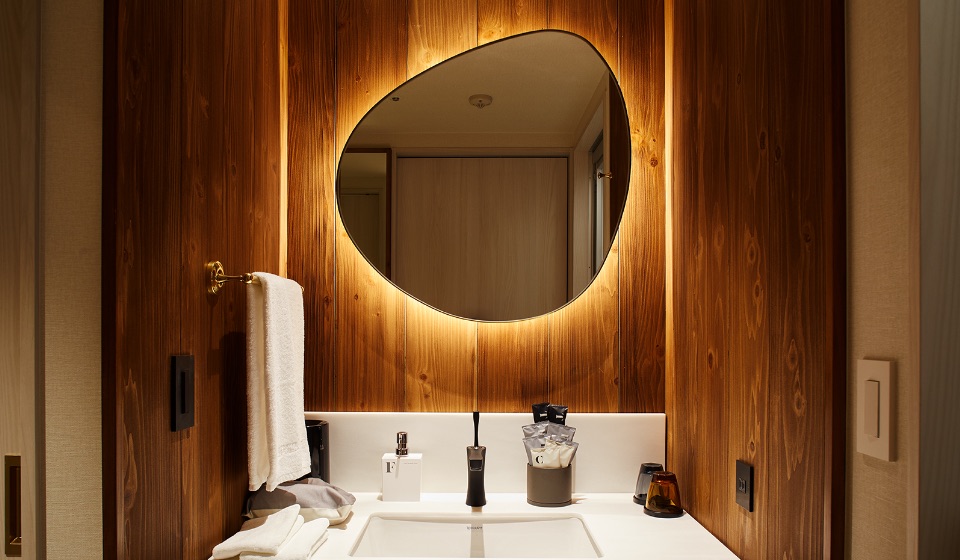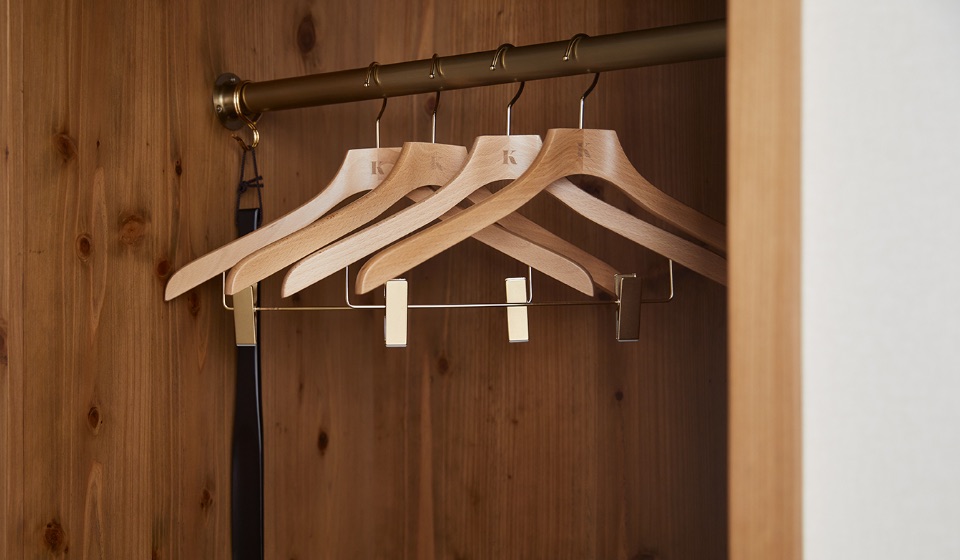 All lighting in THE KNOT was originally designed. In the corridor you pass by wallpaper with modern designs that take inspiration from nature: waves of light, auroras, or changes in the earth's strata. The concept of the rooms is "Modern & Nature," and each welcomes guests with a feeling of warmth and openness.
The materials used in the rooms help root you to Hokkaido—from the walls of Donan Japanese cedar in the bigger rooms to the Sapporo nanseki soft stone side tables beside every bed. The headboard doubles as a kind of center piece that can also be used to rest against after a great day. Our cozy rooms are designed as a place for maximum relaxation.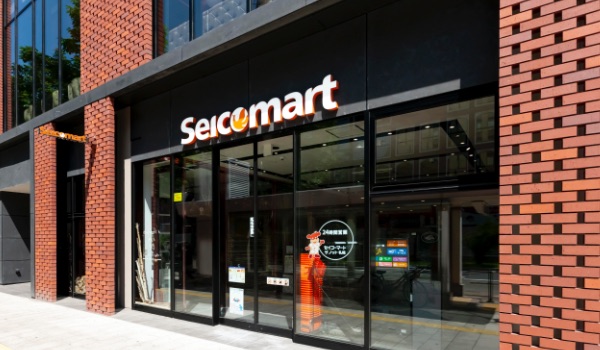 Seicomart
Seicomart has been responding to the needs of local Hokkaido people and tourists alike since 1971. The parent group, Secoma Group, deal in everything from raw material production to global procurement; manufacturing and logistics to retail. The product lineup never sways from this Hokkaido upbringing.
"Hot Chef" is a concept unique to Secoma Group that was created in their continued pursuit of deliciousness. Having a kitchen in each store to whip up bento, rice balls, and other prepared meals, means the food is hot and much fresher than if coming from a large dispatch center. Enjoy seasonal menus as well as classics like freshly-fried katsu placed neatly on rice and scrambled eggs for their katsu-don, fried chicken with store made batter, and croissants with fermented Hokkaido butter.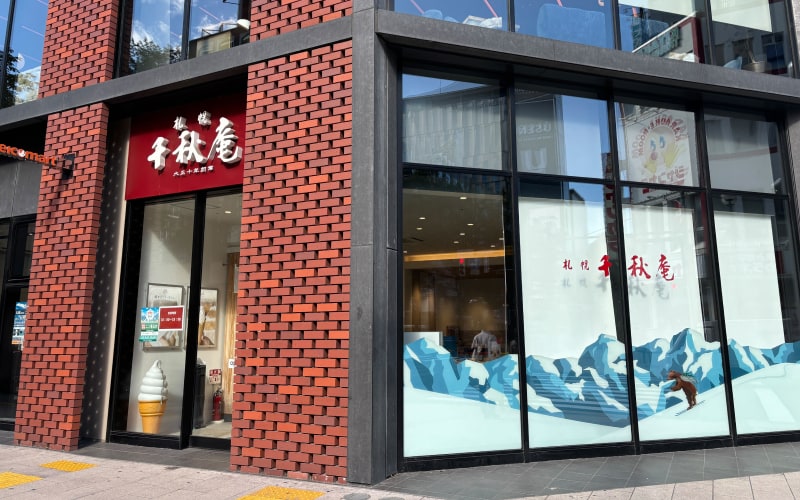 Sapporo Senshuan
Established in 1921, this famous Japanese confectionery brand produces both old and new sweets following time-honored methods. Only in the main store can you watch the craftsman prepare the sweets while snacking on a freshly baked North Man adzuki bean pie. Also at this store you can drink fresh water from 90m underground, a source that was selected in 2008 as a 'famous water of Sapporo'. A perfect way to wash down a North Man.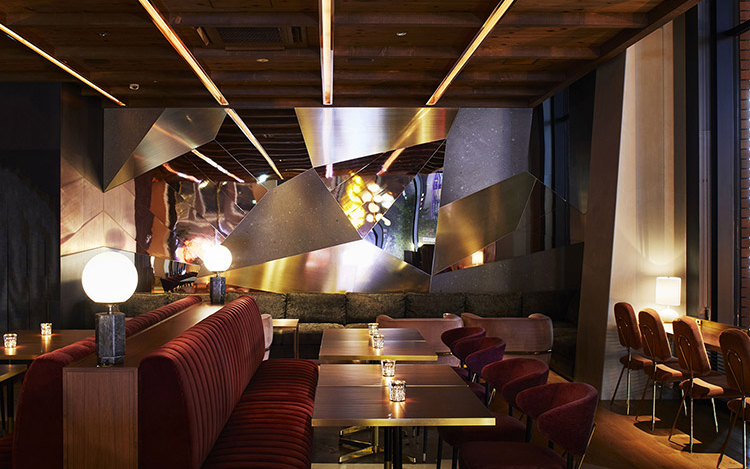 LES BOIS
LES BOIS is THE KNOT SAPPORO lounge. You can enjoy different ways of spending depending on the time of day.
Morning starts with freshly Japanese style and Western style breakfast with Three-tier Box, and at cafe time you can enjoy many type of drinks and spend relax time. In the evening, enjoy our Lounge with KNOT Coins. Please exchange KNOT Coins at the counter and enjoy your time at THE KNOT with foods,
drinks and music. Give 2-KNOT Coins as a entrance fee, and get chef's plate.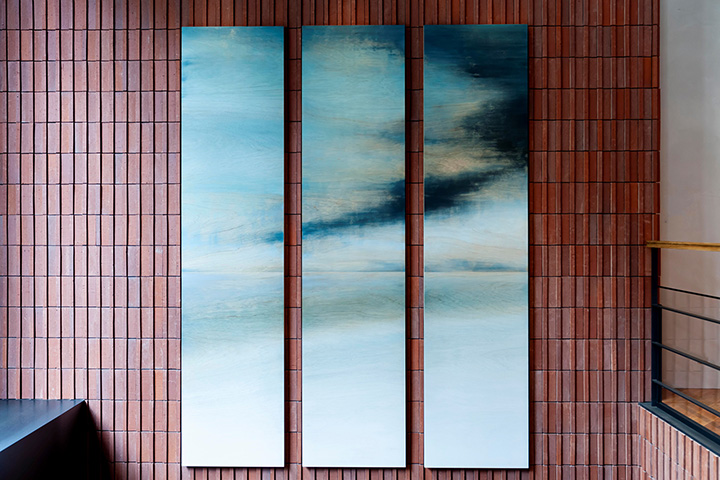 At the heart of Hokkaido's political, economical and cultural centre lies Sapporo. Since prehistoric times, Sapporo has developed alongside and embraced various cultures including that of the native Ainu people and the pioneering days of the Meiji period. It is a city that has always been open to new ideas and with each evolution it does so with strength and tolerance. We describe this as fusion.