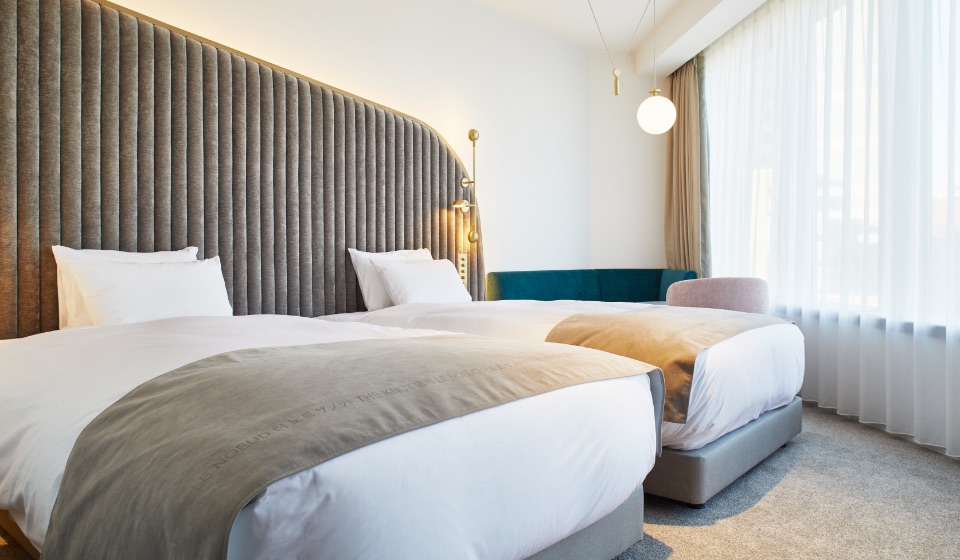 In contrast to the bustling 14th floor, the guest room floors give a sense of tranquility.
The moment the elevator dings open, our symbolic red color stands out against the otherwise soft grey tones. Typography art using multiple languages evokes the idea that this space is open to all and everyone is treated as equals. The indirect lighting in each room is an original design, creating a luxurious and comfortable atmosphere.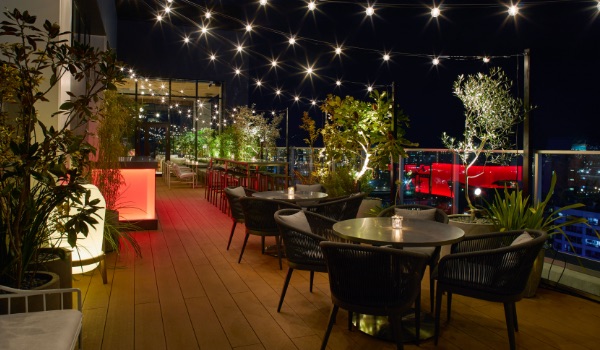 Kei
Kei is THE KNOT HIROSHIMA Bar with roof top terrace.
Morning starts with fresh breakfast. From 2pm, enjoy "KNOT Hour" with KNOT Coins. Please exchange KNOT Coins at the counter and enjoy your time at THE KNOT with foods, drinks and music. Please Pass 2-KNOT Coins as an entrance fee.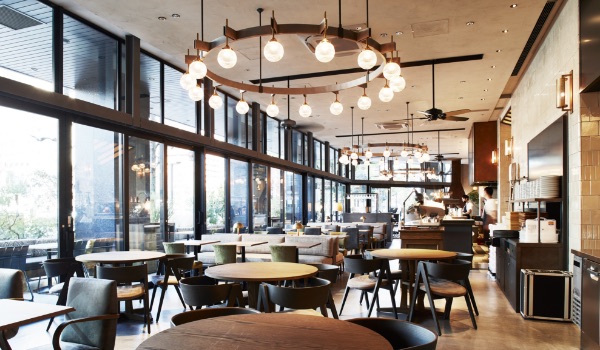 MORETHAN
All-day dining at MORETHAN offers something for everyone, from a balanced morning breakfast to a leisurely evening catch-up. Relax in the homey atmosphere over freshly sliced prosciutto, wood-fired pizza, meat and vegetables cooked over charcoal fire, beautiful pasta meals and more, all with a glass of natural wine or seasonal tea in hand.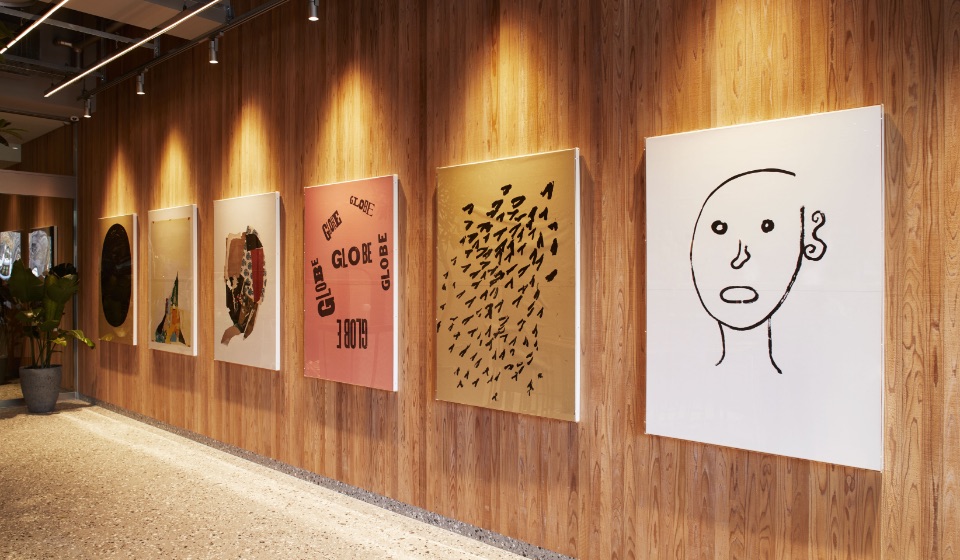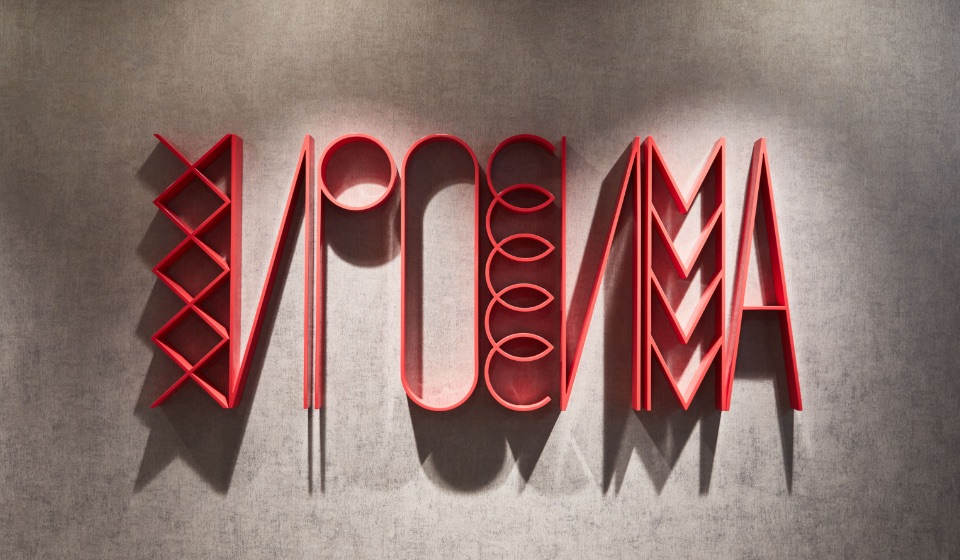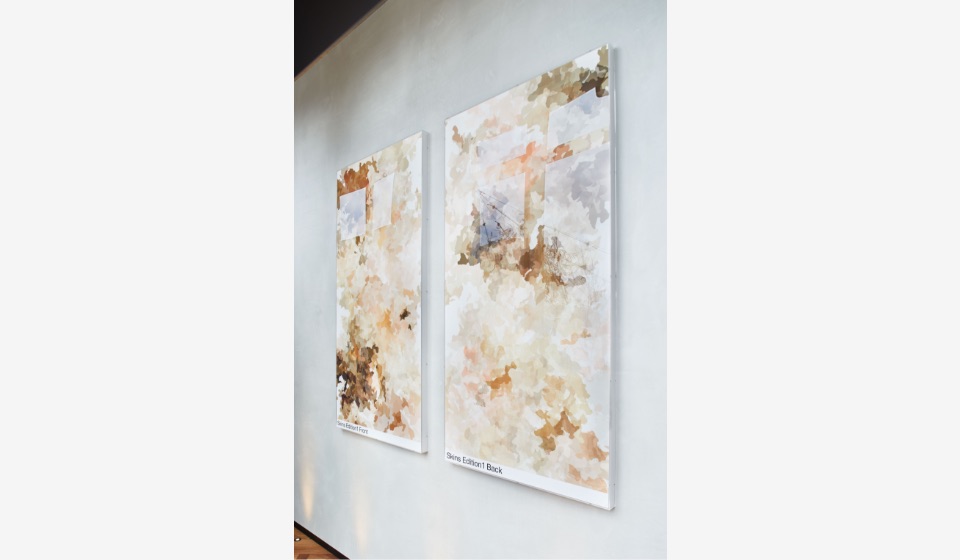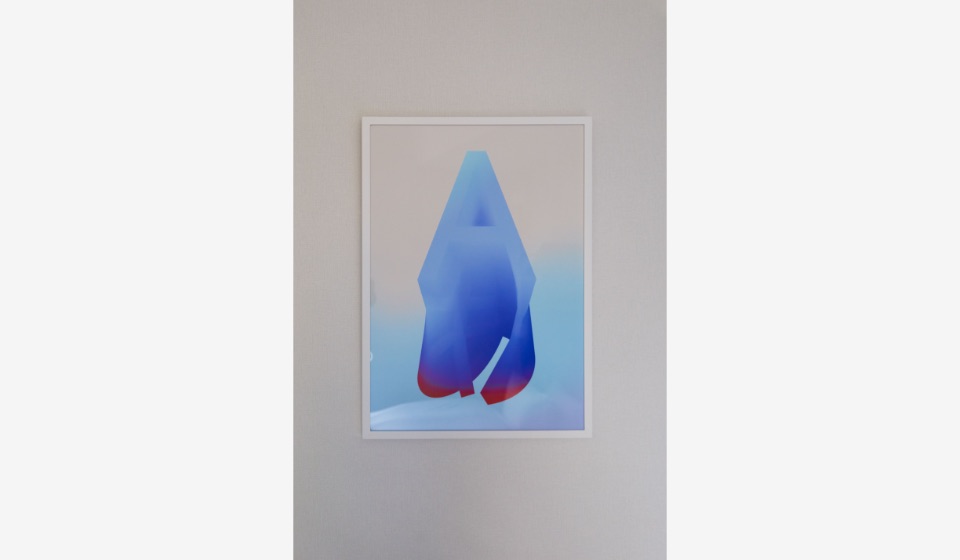 Hiroshima is famous around the world for places like Miyajima—a World Heritage Site—and the Peace Memorial Park and THE KNOT brand wanted to maximize this global reach while maintaining its strong connection to Hiroshima. We want to be a space that is open to all and where everyone is treated equally.
The signage of THE KNOT HIROSHIMA uses many languages: Japanese, English, Hangul, Chinese, and more. While functioning as a universal sign, it also exists as art. This bringing together of a wide variety of languages clearly expresses the identity of THE KNOT brand.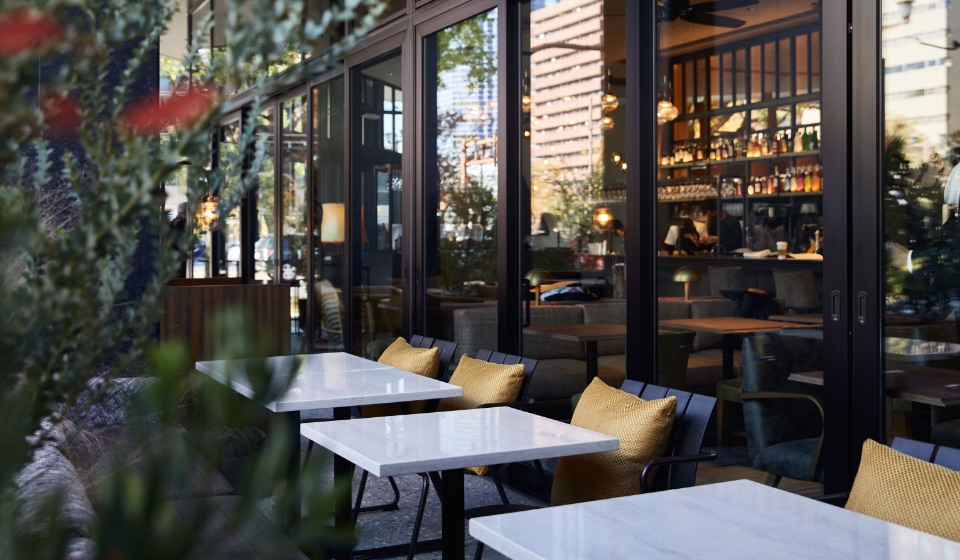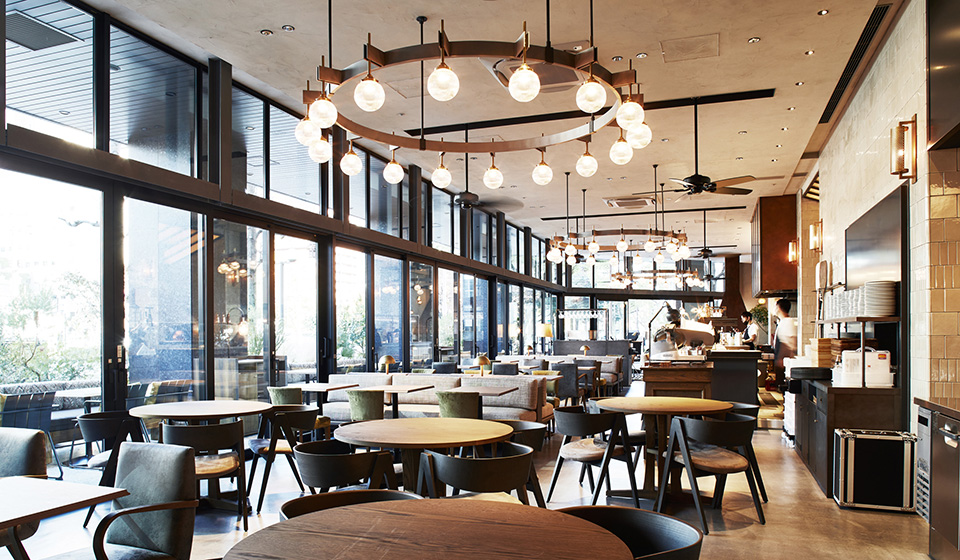 Our spaces can be used for a variety of purposes,
including private parties, wedding after-parties, or even corporate conferences.